First avalanche fatality of the season in our area
And so it begins, and how ironic that we have not had a lot of snow so far this season, yet the wind has contrived to create as ever fatal conditions
I've been ski-touring the previous couple of days up near there, and I found the conditions the most unstable I've ever encountered in that area...
Here in Serre Chevalier Valley, Sunday going into the Monday (5th) we had around 20cms at 1,400m and we awoke to a bluebird day. Even with that snowfall there still wasn't enough to skin up the piste, and more importantly, get a good ski down.
We, therefore, opted to drive up to the Lautaret and see what conditions were like up there, and more on that here.
What became very apparent were the layers that we encountered just as we were skinning along almost flat conditions, with mini whoomps every now and again, so this rang alarm bells in my mind.
Plus, we both had chosen not to wear our ABS bags, though in that sector it is relatively safe as long as you keep to sensible gradients, that said we then saw a huge slide had occurred travelling all the way down the side and over the Galibier road, which is a route that many take thinking that is the best way.
Anyway, we cut short our sortie as Ullr, our dog, was exhausted, and I think that had more to do with the layers as he was going right through to the ground while, even though it was hard work on skis with me breaking trail, at least we were not having to pull our legs out of heavy snow on every stride!
I decided to go back up there the day after, armed this time with my ABS and it quickly became very apparent how much snow had been transported by the wind in the previous 24hrs, as my tracks were totally covered.
I actually made a rather long video with commentary on the route selection and snow-pack.

I explain in detail the route and the snow that I was encountering and where I wanted to get to in order to ski a good line in non-windblown snow. 
And then a day later I see a report that there had been a fatality in the sector on the north side of Pic Blanc and you can see in the image at the top how severe the avalanche gradient is, especially if you are climbing up from the Valloire direction.
There was also a fatal incident around this time last year (22nd December) under the crêtes de Chaillol, which you can see on the image above, but that was after quite a substantial snowfall. Report here.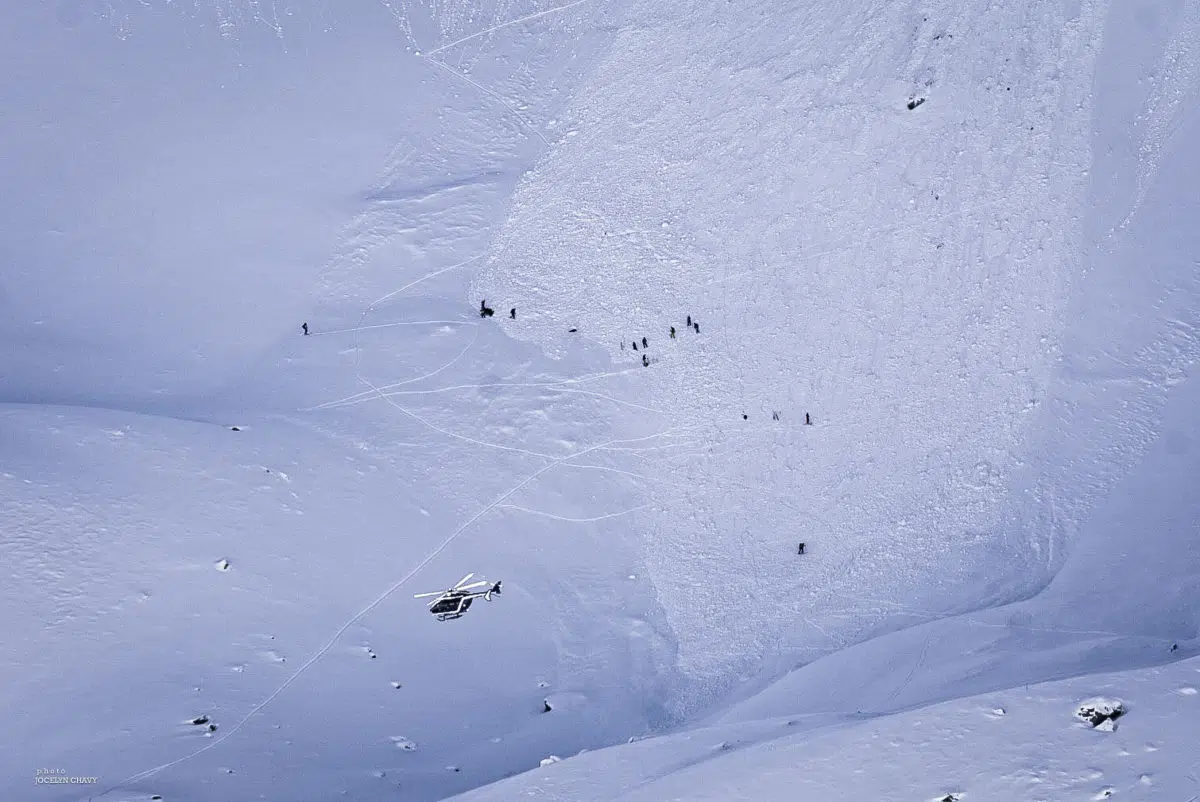 There have been a number of other fatal slides up in that sector, and it really always brings home to you just how feckin dangerous this sport can be!
So stay cautious, stay safe and subscribe to the 25 degree club.